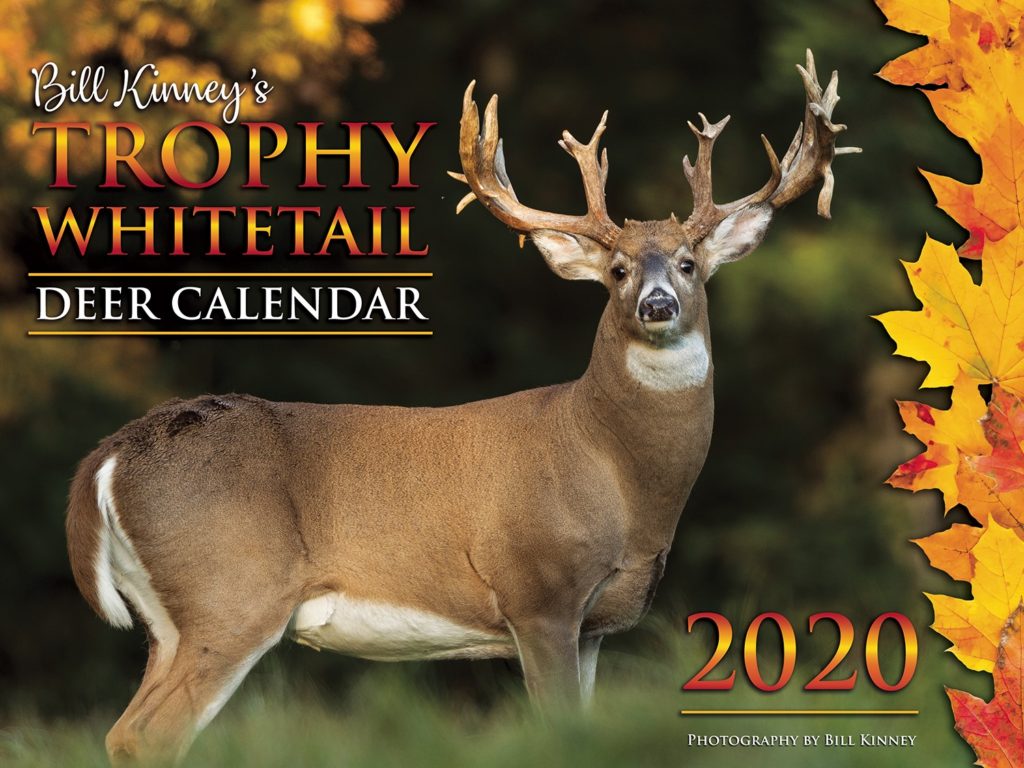 Our 2020 calendar is printed and ready for you to get your hands on! Featuring 12 stunning new TROPHY buck photographs captured with the amazing Nikon digital cameras.
Bag one for the buddies too,'cause they make terrific gifts!
Price: $14.95
To avoid placing multiple orders accidentally, please click the "Add to Cart" button and all subsequent checkout buttons only once.

IMPORTANT!!!! Shipping times are in-transit times, because we are out in the field a lot we can't always fill your order the day we receive it. Thanks for your patience!

Shipping rate is per/order, not per/calendar. (5) calendars will be the same shipping as (1) calendar.
Past issues of Bill Kinney's Trophy Whitetail Deer Calendar……