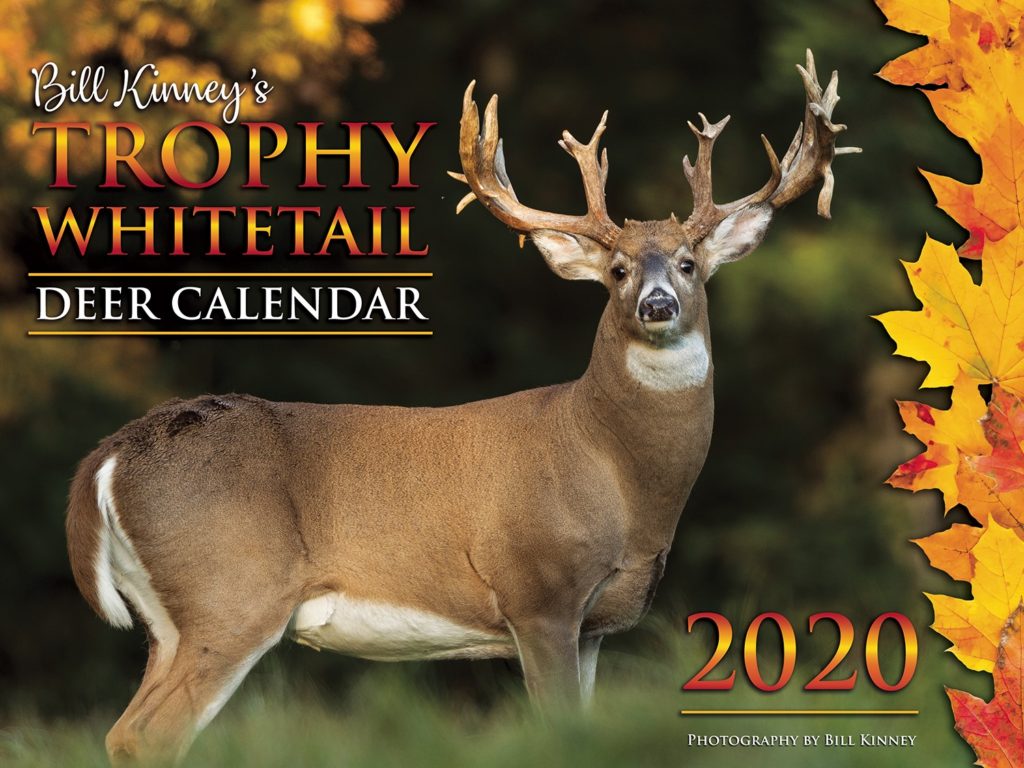 Our 2020 calendar is printed and ready for you to get your hands on! Featuring 12 stunning new TROPHY buck photographs captured with the amazing Nikon digital cameras.
OH NO!! YOU PEOPLE TREATED US SO WONDERFULLY AGAIN…..
WE ARE

SOLD OUT!!   
MANY, MANY THANKS BECAUSE YOU KEEP US OUT THERE IN THE TIMBER, HILLS, MEADOWS AND SWAMPS CHASING TROPHY WHITETAILS WITH OUR NIKONS!!
CHECK BACK IN AUGUST FOR OUR AMAZING 2021 CALENDAR.
Past issues of Bill Kinney's Trophy Whitetail Deer Calendar……